Discover more from Utah Lacrosse Report
The latest happenings with the sport of lacrosse in Utah.
Over 3,000 subscribers
Bo Olsen at Logan, Great Pumpkin Shootout & More
Issue 5
This issue features an interview with Logan head coach Bo Olsen, Tweets & Grams from the weekend, and a few more news and notes.

Please forward to a friend!
Olsen Ready to Lead Logan
Bo Olsen is back in Cache Valley and ready to lead the Grizzlies. Olsen, who was born and raised in Millville, a suburb of Logan, is returning from a stint in Southern Utah.
"I'm excited to be back in Northern Utah, coaching and teaching," said Olsen. "For the past two years, I've been coaching in the SNLA (Southern Nevada Lacrosse Association) against some of the best programs in the west (Palo Verde, Faith Lutheran, Bishop Gorman) and I'm excited to bring some of that Vegas style up to Utah."
Olsen is an English and ESL teacher at Logan High School, is an offensive line coach for the football team, and the newly minted head coach of the lacrosse team.
"The process of sanctioning has been as bumpy for us at Logan as it has for anyone in Utah," said Olsen. "Ken Auld, our principal, and Jesse Parker, our Athletic Director at LHS have been awesome in turning the club into a sport.  They've done a lot (including the rest of the administration and other teachers) to have the most success spring 2020. I definitely couldn't have had such a nice transition without their support."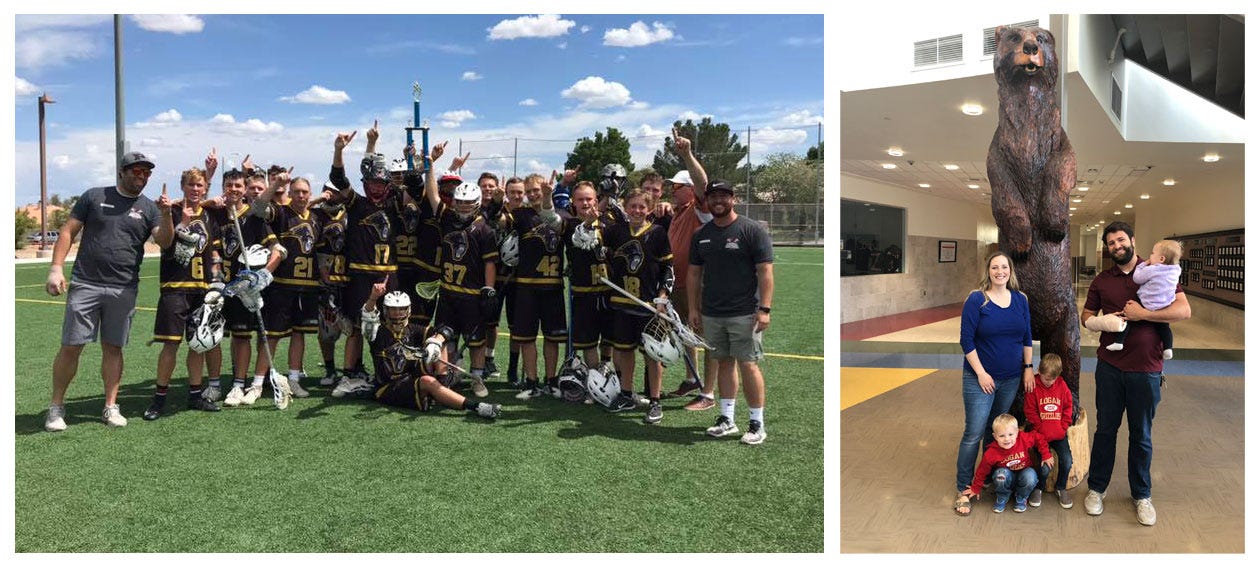 Left: Olsen (left) pictured with the Saint George Silverbacks who won the 2019 SNLA Division 2 Championship. Right: Olsen with his family at Logan High School.
Olsen bought his first lacrosse stick from Gart Sports when he was 14 years old.
"I didn't start playing until I was a Junior in HS when my football friends told me to come play, and I got mad at them for not making me give up baseball sooner," said Olsen. "I've never played anything other than defense, and, besides being a head coach, I've always been a defensive coordinator on coaching staffs."
Olsen played for the Mountain Crest Mustangs and graduated in 2008.
"After graduating high school, I was just passing time until I went on an LDS mission, so my high school coach convinced me to coach the first Mountain Crest little league in the spring of 2009," said Olsen. "I've coached at Sky View High School and with the Saint George Silverbacks before coming to Logan."
The Grizzlies finished last season with a 5-8 record and were the No. 16 team in the Class B bracket. The Grizzlies fell to No. 1 Bonneville, 17-15, in the opening round of the playoffs.
Olsen will have the help of Kason Eggers on the sidelines.
"My offensive coordinator, Kason Eggers, is a beast of a lacrosse mind," said Olsen. "He's played at the national level in high school for Bingham, and he's a constant, positive example to the boys on the field of humility and hard work."
The team is in the process of hiring a defense coordinator. Coach Olsen said it's someone who is familiar to the Logan program and should be announced shortly.
The Grizzlies return key players in Trevor Bodily, Cole Hogland, Daxton Daniels, and Cameron Cottle.
Logan is in Region 5 which has opted to do home and away games for region play. Here's how Region 5 stacked up last year:
Team (rank)
Green Canyon (12)

Sky View (21)

Box Elder (23)

Bear River (31)

Logan (32)

Mountain Crest (40)

Ridgeline (42)

UMA (JV Only)
Q&A
TH: What is your favorite thing about lacrosse? 
BO: My favorite thing about lacrosse is the tradition and ancestry of the game. Its religious and ancestral importance to the native people of America have been an important aspect to me as a coach for the last five years.  I love watching athletes absorb that information and history.  It always fills me with admiration and humility for the game when I read about its importance to the game's original athletes.  It's amazing to connect with the game in that way.
TH: If you could change one thing about lacrosse, what would it be? 
BO: My serious answer to that is based on my previous answer. I think all lacrosse athletes need to be told the stories of old, to play the game the way the Six Nations played it, and to read about its mythology. Athletes need to have that understanding in order to honor the game and have the humility to play. They need to respect the game beyond its competitive component. My un-serious answer is that I think the dive shot should be legal in high school.
Tweets & Grams
The Park Record interviewed new head coach, Michael Persky.
There was live lacrosse on Saturday! The Great Pumpkin Shootout at the University of Utah saw Utah, Westminster, BYU, and UVU scrimmage each other.
Fun day of lacrosse as the Utes earned wins over Utah Valley, Westminster and BYU. Thanks to the fans of all four teams for coming out!
#goutes
Congrats to the Chesapeake Bayhawks for winning the 2019 MLL Championship.
This is amazing.
Notes
In the Wasatch Invitational, Wasatch LC won the Elite Division with a 7-6 win over 212. 801 Tribe took home the Rising Division crown.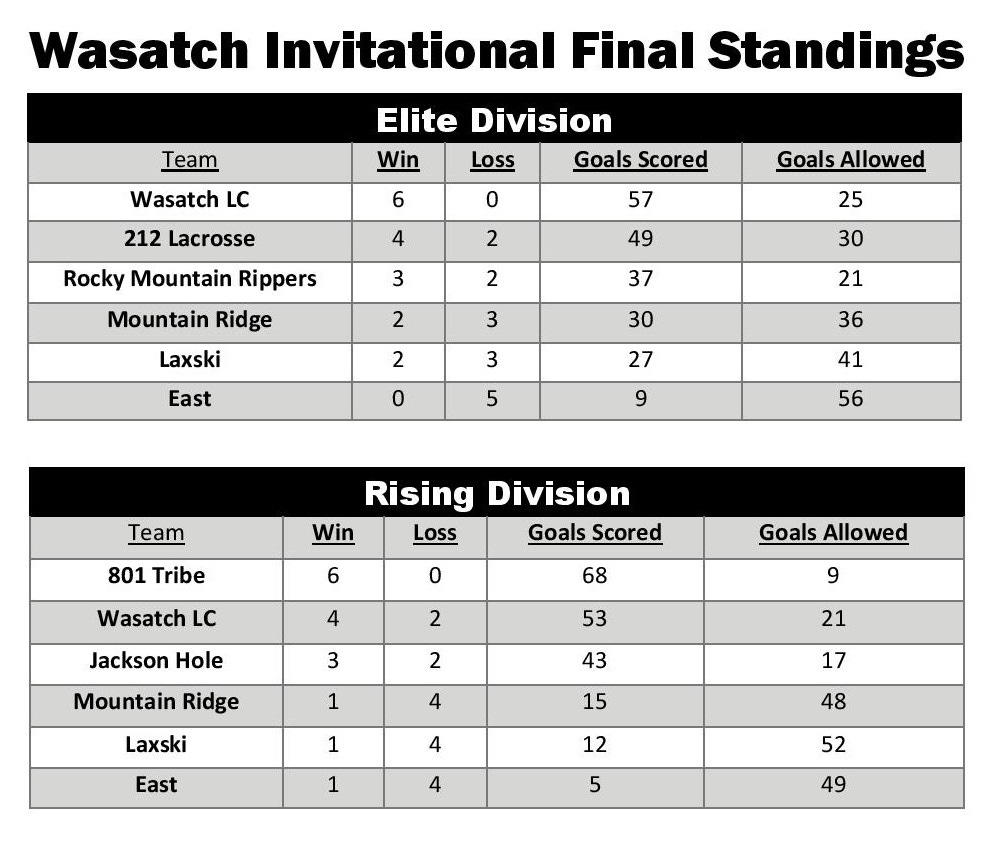 ---
UVU us holding a Prospect Day on November 2 for graduation years 2020, 2021, and 2022.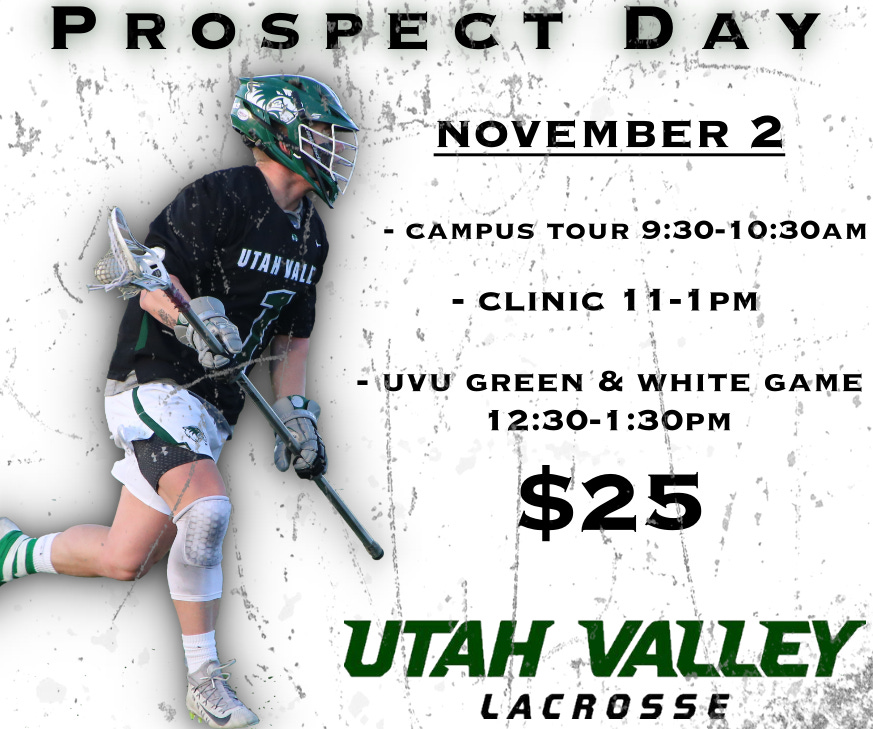 ---
If you missed the first four issues, you can view them here: 
ISSUE 1 | ISSUE 2 | ISSUE 3 | ISSUE 4
If you view the post on a browser, you can leave a comment at the bottom!
Please shoot me a note if you have something you'd like me to cover: tim@timhaslam.com
Don't forget to forward to a friend.
— Tim Haslam