Discover more from Utah Lacrosse Report
The latest happenings with the sport of lacrosse in Utah.
Over 3,000 subscribers
Happy Veteran's Day! Updates with Lone Peak, MCLA/WCLA Championship Chatter, and a letter from the Davis School District
Issue 9
This edition features some Veteran's Day tweets, an interview with Lone Peak Head Coach Bruce Tucker, an update for the MCLA & WCLA Championships and a note from the Davis School District.

As always, please forward to a friend!
Happy Veteran's Day
Lone Peak Q&A With Bruce Tucker
I had a chance to catch up with Bruce Tucker, head coach at Lone Peak. Tucker is from Idaho Falls, Idaho and is a Real Estate Broker.
TH: What is your lacrosse background?
BT: Never played but have been coaching and involved Since 2008. From Coach, Board President. 
TH: How did you get involved in lacrosse in Utah?
BT: My oldest son wanted to play so we searched for a team and found one in Orem 2007.  Next year started a team in Lone Peak of 5th-6th graders and from there we started a club team and began to travel.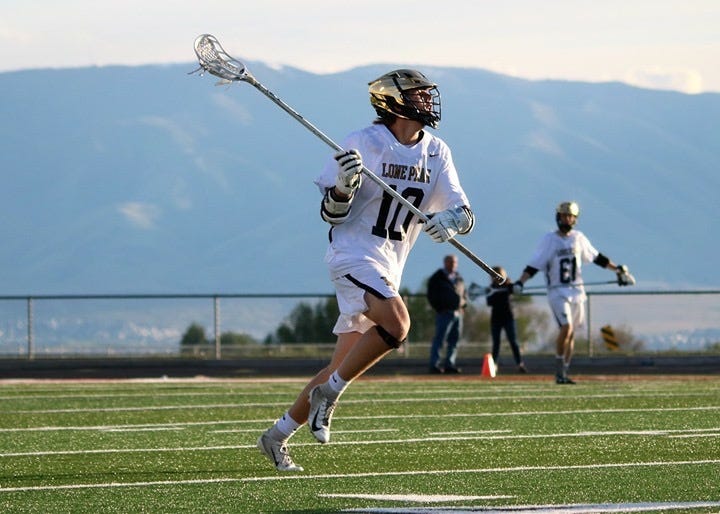 Luke Tucker
TH: What is your favorite thing about lacrosse?
BT: I love team sports. Kids who play team sports learn valuable life lessons like setting goals, working hard, how to get up after a you lose, how to play with others. Love the speed and skills it takes. Also you don't have to be the biggest kid to be the best.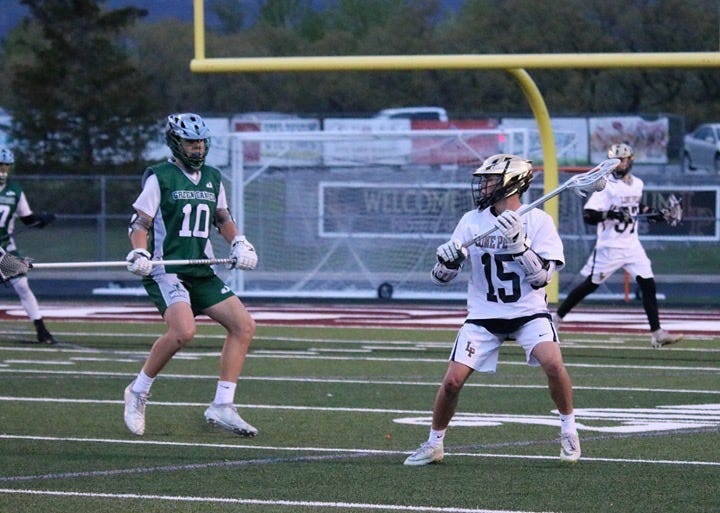 Isaac Rutter
TH: With this being the first year of sanctioning, how has Lone Peak handled the transition?
BT: Not much has changed for us. Lone Peak has always been good to the lacrosse program. Our AD and Principal have been on board from day one.  We are figuring out the changes in governance with the school but we are excited.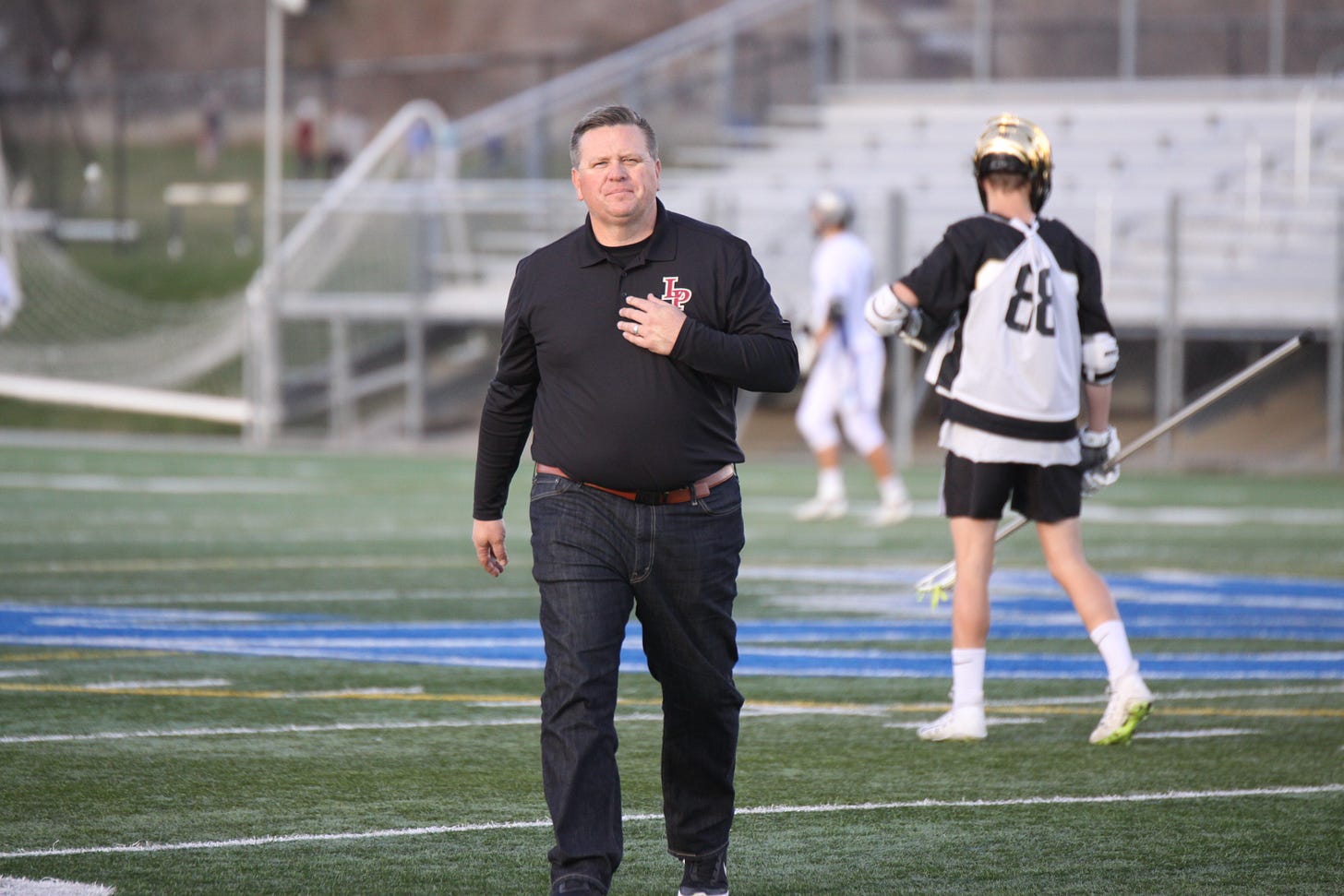 Bruce Tucker
TH: Who are the assistant coaches and what is their background?
BT: Tyler Monteath, a standout All-American at BYU, former head coach for Lone Peak, American Fork, and assistant at UVU and Olympus. Jake Stout, former assistant at outstanding player at Utah and UV.  Steve Cuillard, who is a former assistant at American Fork and founder of the club team Crusty Crabs. Coulson Tucker, former All-State from American Fork in 2014 and Chase Cuillard, All-State from American Fork in 2014.

TH: Who are some returning players that will make an impact this year?
BT: Senior Goalie Andrew Morton, who was an honorable mention last year who played with Wasatch LC this summer. He is a great leader and stud. Junior Luke Tucker who was a 2nd Team All-State selection last year at defense. We will count on him taking on the best attackman on opposing teams. Senior Issac Rutter, who is a lefty sniper and will be key to our offense. Senior Koji Kano, a speedy midfielder whose ability to beat kids on the run will be something to watch. Also, Max Thomas, our face-off midfielder and his ability to win face offs and stay on the field will be key to our success.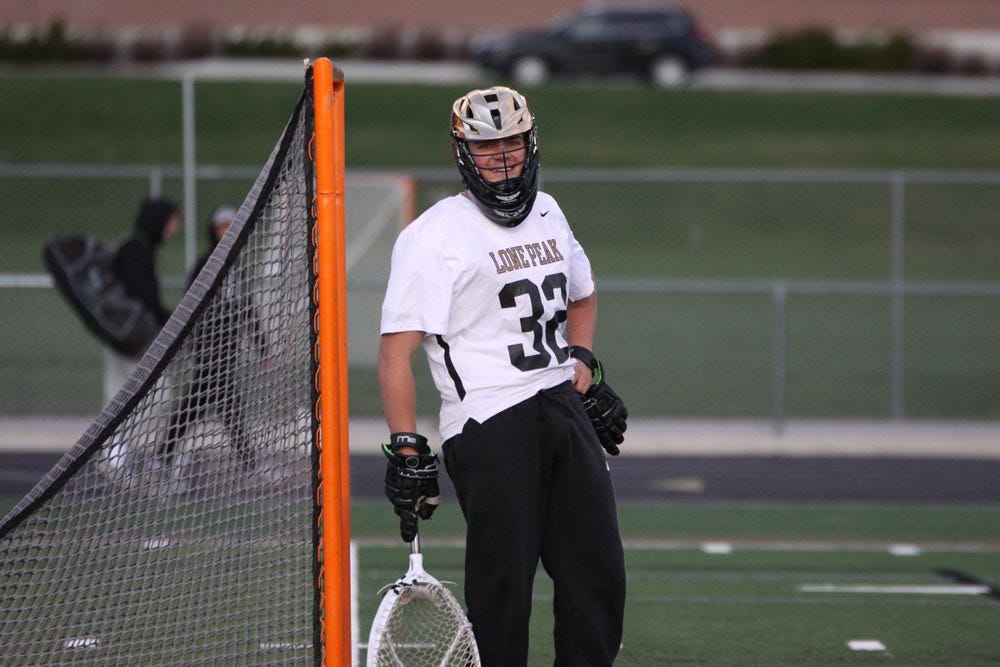 Andrew Morton
The Knights finished with a 14-7 record and the No. 5 seed in the top flight bracket. They beat Green Canyon and Olympus in the first rounds of the playoffs before losing to Park City, 15-3 in the semifinals.
Lone Peak will compete in Region 4 and will have a home/away schedule with region opponents.
2019 Region 4 Standings - Team (Rank)
Corner Canyon (3)

Lone Peak (5)

American Fork (6)

Westlake (11)

Pleasant Grove (22)

Skyridge (29)
MCLA & WCLA Championship Update
The MCLA opted for a third year in Salt Lake City for its annual championship. Each year they do a design contest and this years logo was designed by Bountiful/BYU alum, Chandler Wescott.
For the WCLA teams in the state, it was announced that the National Championships will be held in Round Rock, Texas. In 2019, BYU was seeded No. 2 in the Division I bracket but fell in the semifinals. In Division II, Utah State and Utah Valley made the tournament with the Aggies taking home third place.
Davis School District Letter
I've been told that certain members of the Davis School District received an email from Dan Linford (High School Director for Davis School District) about an informational meeting regarding 'lacrosse implementation for spring of 2021 and also discuss District support of the spring 2020 club season.'
Obviously this is a big step for the sport in Davis County.
---
Don't forget to follow the Utah Lax Report on Facebook! You can also follow me on Twitter.
If you missed the first four issues, you can view them here: 
ISSUE 1 | ISSUE 2 | ISSUE 3 | ISSUE 4 | ISSUE 5 | ISSUE 6 | ISSUE 7 | ISSUE 8
If you view the post on a browser, you can leave a comment at the bottom!
Please shoot me a note if you have something you'd like me to cover: tim@timhaslam.com
Don't forget to forward to a friend.
— Tim Haslam