Good afternoon lacrosse fans! It was great to see live lacrosse on TV this weekend and I hope you had a chance to watch some of the MLL games. If you did, you likely saw Denver Outlaws defender and Utah native Garrett Michaeli on the field in the two Denver wins. I had a chance to talk to Michaeli last week for the podcast. You can subscribe to the podcast on Apple Podcasts and Spotify or listen above. Michaeli was a star defenseman at Alta and Corner Canyon before heading to play lacrosse at Rutgers. We talk about his high school, college and now pro lacrosse experiences. Michaeli is just the second Utahn to play lacrosse at the pro level. Hope you enjoy the podcast!
MLL Results & Notes
Michaeli and the Outlaws are 2-0 and sit at the top of the standings with the Chesapeake Bayhawks. Boston is 1-0 while Connecticut, New York and Philadelphia are winless.
Philadelphia plays Connecticut today (right around when this newsletter gets published) and Boston faces Chesapeake at 5:00 p.m. MT. There are games all week so be sure to check the schedule here.
Former Utah attackman Colin Burke had a hat-trick in his pro debut.
Two goals from Sunday made the Top 10 on SportsCenter.
For those who didn't watch or who don't keep up on the league, the teams are on different sidelines so substitutions are done on opposite sides of the field. It creates some interesting opportunities for transition but there were a handful of times players were confused including this play (which was also a Top 10 play):
Needless to say, I don't think opposite side benches will be a think post-COVID.
PLL Updates & Notes
The Premier Lacrosse League players arrived in Utah yesterday and will have a short training camp followed up the opening game on Saturday at 2:00 p.m. on NBC. The game will feature the Redwoods and Whipsnakes. The game will be followed by Choas and Chrome squaring off at 5:30 p.m. on NBCSN. You can get full coverage of the Championship Series by signing up for the PLL Pass for just $19.99. If you sign up with the code PLL169NBC you'll get 10% off!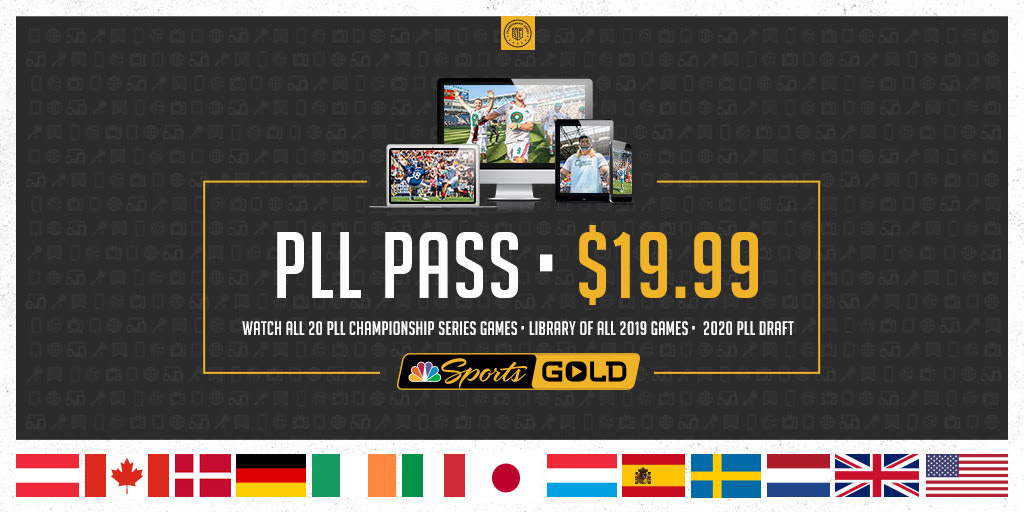 Utah Lax Report Bracket Challenge
I'm happy to announce the Utah Lax Report Bracket Challenge. Fill out a bracket by clicking here. The league tweeted that the Redwoods and Archers are the favorites to win it all via the brackets. I'll be offering a prize of some sort for the winner. Not sure what it is yet, but it will be related to lacrosse in Utah!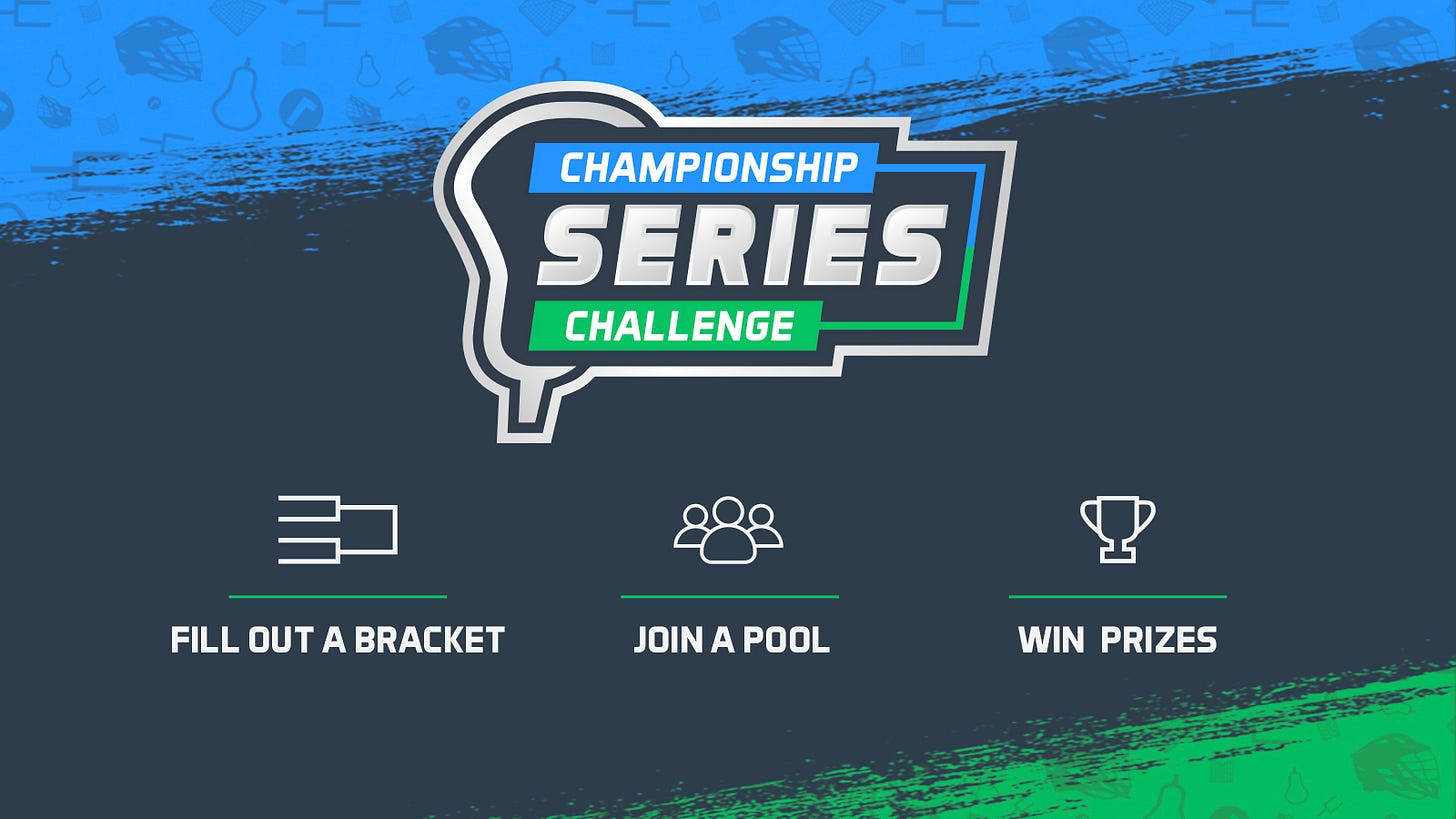 If you're a goalie or coach goalies or know a goalie, send them this article:
It's a great read about 'The Last Line of Defense' on a team. Fun fact: I coached at Cottonwood in the Spring of 2007. The team was a great group and our goalie was (and still is) a stud. Due to low numbers, he started a game with a broken thumb. During the game he broke the other thumb. He wouldn't come out of the game and I've admired him for that ever since.
That's it for this week! Please stay safe and watch some lacrosse this week!
— Tim Haslam