Good afternoon lax fans! I hope your weekend was filled with lacrosse in some form or another and that you spent some quality time with your family. Let's get to it!
Aaron & Trae Ika Interview
The latest podcast (available on Apple Podcasts and Spotify or listen above) features Corner Canyon Head Coach Aaron Ika and his son, standout attackman at Loomis Chaffee, Trae Ika. We talked about how the Ika family fell in love with lacrosse, coaching during a shutdown, Trae's commitment to Saint Joseph's and more. Trae also tells a story about playing catch with his grandpa in the backyard, which is probably something most of us wish we could do or have done with our grandpas. Give it a listen and leave a rating!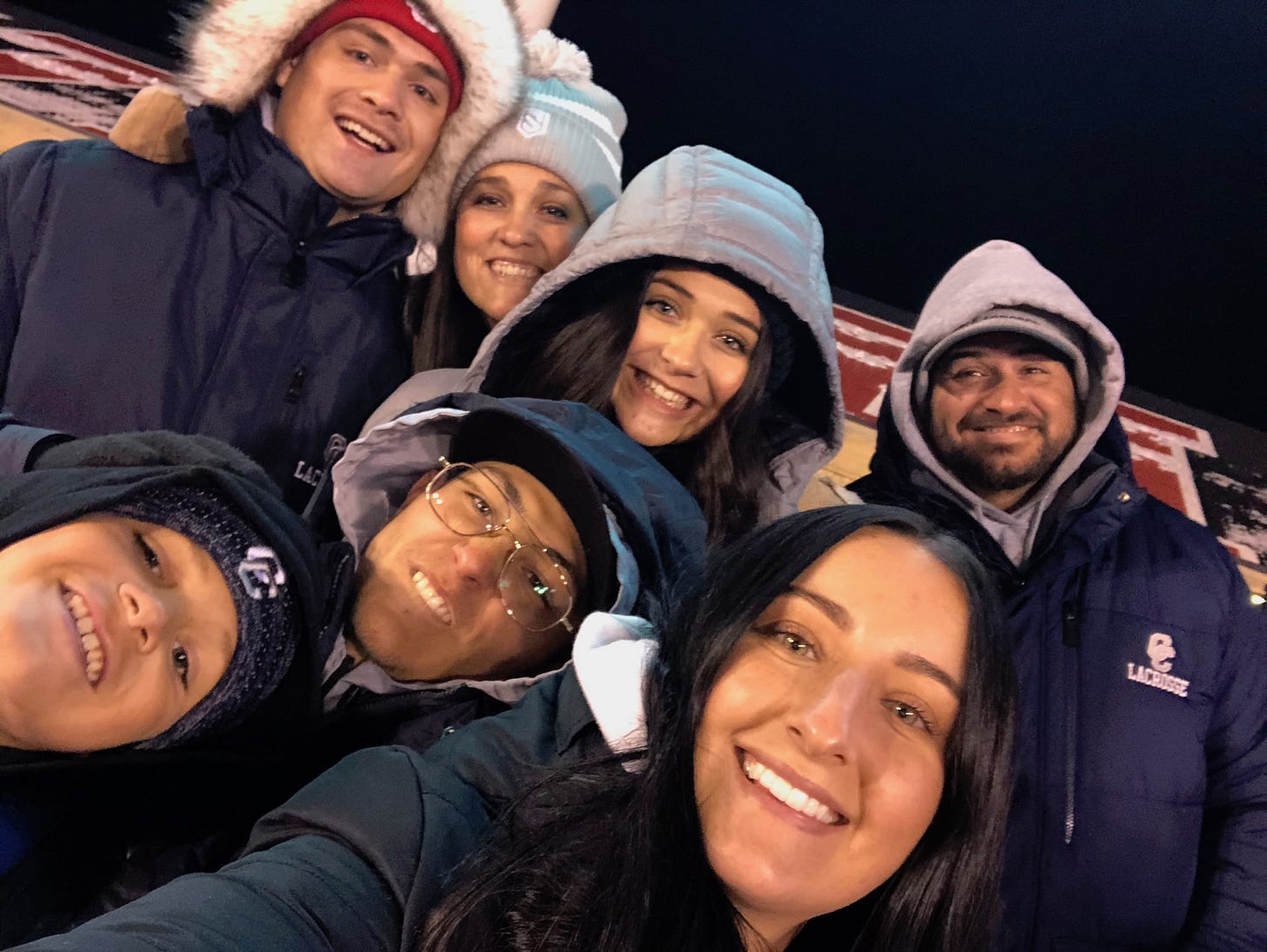 Ika Family
College Commits
A couple of players with Utah roots committed to play at the next level over the last few weeks. Chris Caldwell (IMG Academy/Draper) and Jon King (Corner Canyon) committed to play at Denver and Saint Joseph's, respectively.
Boys
Chris Caldwell (IMG Academy) - Denver

Michael Geisler (Northridge) - Washington College

Trae Ika (Loomis Chaffee) - Saint Joseph's

Jon King (Corner Canyon) - Saint Joseph's

Jack Meyer (Waterford) - US Merchant Marine Academy

Mason Quick (Corner Canyon) - Utah

Bodi Sutherland (Loomis Chaffee) - Utah

Tyler Vendetti (Park City) - Haverford

Cole Ward (Park City) - Wesleyan
Girls
Sarah Child (Waterford) - Bard

Morgan Generazo (Herriman) - Georgian Court

Kendall Keblish (Park City) - Colorado

Jaimeson Meyer (Waterford) - US Naval Academy

Haley Taylor (Brighton) - Oregon

Kenzi Winget (West Jordan) - William Penn
Note: I'm sure I'm missing some; my apologies. Please send them to tim@timhaslam.com - Also, I don't typically list club teams. Not because they don't deserve credit, it's usually there are several and the list would be too long.
News & Notes
I had the opportunity to attend practice last week for Utah. It was the first one I'd been to this year for a variety of reasons, but it felt very familiar! The team was flying around the field and I can't wait for Utah, and all teams, to play again this spring.
Some sad news from Fresno State.
The Bulldogs had four Utahns on the 2020 squad. Two were Seniors last year (Tiffiny Wallace/Brighton, Marina Mayo/Park City) and two were Freshman (Portia Card/American Fork, Danielle Westerman/Viewmont).
Several boys and girls high school teams are looking for coaches. If you're interested, refer to the district or school website or reach out to the athletic director at the school you're interested in.
Don't forget, please send any questions or comments to tim@timhaslam.com. Don't be a jerk to refs and thanks again for reading. If you've made it this far, please forward to a lacrosse loving friend.
- Tim Haslam