Discover more from Utah Lacrosse Report
The latest happenings with the sport of lacrosse in Utah.
Over 3,000 subscribers
Interview with Maryland Midfielder Bubba Fairman, Lacrosse Content While in Quarantine, Cascade Pivots to Make Face Shields
Issue 23
Good morning lax fans! Thanks for taking some time to read this edition of the Utah Lacrosse Report. If you like it, please forward it to a friend!
Bubba Fairman, Maryland Midfielder
I reached out to Bubba Fairman to get some thoughts about the cancellation of the season, life at Maryland, and advice for high school players.
TH: What did you think when you heard the season was canceled?
BF: I could not really think about a lot when the season was canceled because I was in shock. It wasn't that I didn't see it coming but rather just chose to pretend like it was not going to happen. The thing I remember about the moment was the faces of all the seniors on our team. It was a hard, gutting moment to take in.
TH: Maryland was off to a hot start, what was the key to that early-season success?
BF: The key to the early season is trying to do the little things right. No team is going to be perfect at the beginning of the season because everyone is still working out the kinks in their teams. But, if you can try to do the fundamental things better than the other team, then that helps you win. 
TH: In general, what is Maryland like as a school? What do you love most about it?
BF: Maryland is a huge school with a ton of diversity. It prides itself on representing the diverse community in the state of Maryland. What I love most about Maryland are the people and the tradition. Maryland has many traditions, but specific for me, the tradition of lacrosse in unexplainable there. 
TH: What are some things that Maryland does to build culture?
BF: Culture is a big part of every team and can make or break that team. We as players meet with many individuals who teach us about how to create a winning culture. We have to read books that pertain to culture and leadership such as Wooden on Leadership by John Wooden, The Energy Bus by John Gordon, and On The Edge by Alison Levine. Many student-athletes also take courses on leadership and culture. All of the aforementioned allow us to understand how to create a positive, winning culture. Maryland does not do one specific thing to help build a culture but rather does multiple things. Perhaps the biggest thing is letting the leaders of the team create a culture with their teammates. Having a player-driven team is important to create and maintain culture. 
TH: Favorite PLL team and why?
BF: Obviously I have to go with the Whipsnakes. Most of the guys on that team are Terps and I have been fortunate enough to play with a few of them! 
TH: What advice do you have for high school players who are at home?
BF: Set goals and try to uphold those goals. It is easy to sit around all day and do nothing besides watch T.V and play video games. It is hard to get up early and workout or do something productive. 
Fairman finished with 5 goals and 6 assists in the 2020 season while the Terps went 5-1. If you see Fairman around town, you may see that he has shaved his head. Here's the backstory, it's worth the read.
The NCAA is voting today on what to do about eligibility for spring sport athletes. On the hand of mercy, the athletes will get another year. The effects could be vast though. On the justice hand, athletes will be among the long list of people who had their lives changed by COVID-19 and won't get another year. It's going to be interesting to see what the NCAA comes up with.
Lacrosse Content to Consume In Quarantine
Last week, I recommended three books: Lacrosse: A History of the Game,
I Hope You Will Be Very Happy: Leadership Lessons From a Lifetime in Lacrosse and Legacy. This week I'd recommend two books: The Hard Hat: 21 Ways to be a Great Teammate and The Red Bandana: A Life. A Choice. A Legacy. The Hard Hat is about George Boiardi who played at Cornell. The Red Bandana is about Welles Crowther. Both are excellent reads, and I'd highly suggest them.
US Lacrosse Magazine also has suggestions for people to follow, books to read, movies/tv shows to watch and podcasts to listen to.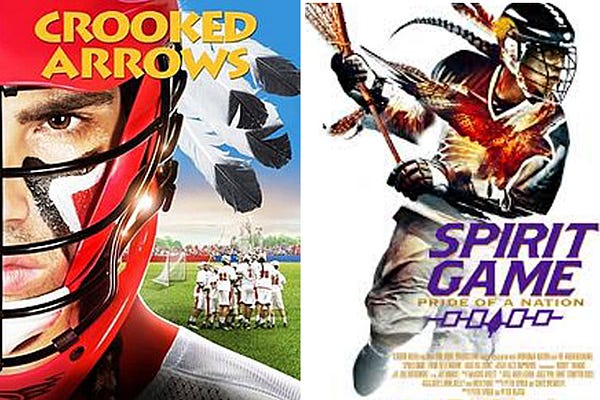 If you're looking for full games, every PLL game is available until at least April 9.

NBC Sports PR
@NBCSportsPR
.@NBCSportsGold offers free access to 10 sports passes, featuring full-event replays & original programming. For details on available passes, click here: https://t.co/8h0a1A30J4
I'd also recommend the latest video series from the PLL: GAME IQ. This is a great look into the game via Paul Rabil who breaks down PLL game film and explains what is happening. A must watch for fans, players and coaches.
Cascade Pivots to Make Face Shields
Cascade, known for making lacrosse helmets, has made the pivot from helmets to face shields for medical workers during the COVID-19 pandemic.
I reached out to Cascade and they are selling them at their cost which is $4 per shield. I also found out that Utah hospitals are anticipating a need for 560,000 face shields in the next month. Cascade has had orders for more than 300,000 face shields nationwide. They won't take orders from donations so, in order to get into the queue, a person needs to submit a purchase order. If anyone in the lacrosse community wants to put up the money, I'd be willing to help fundraise to recoup the cost.
There are a handful of other lacrosse companies that are pivoting as well.
Local Lacrosse Tidbits
As a reminder to #buylocal, Vessel Kitchen is offering 25% off any order. Use the code EATCLEAN25 (all caps) at checkout to redeem the offer. They have locations in Park City, Sandy and Midvale.
Last but not least, I wanted to say congrats to Courtney Tanner who won an Associated Press Sports Editors award for her story about the Box Elder lacrosse team last spring. Here's the original story.
You'll likely be spending more time on social media than usual over the next few weeks so be sure to check out Kohort, a great app for communicating. Also, we have a Facebook Page and a Twitter account.
---
If you have any other news, let me know: tim@timhaslam.com
Thanks again for reading, wash your hands, stay safe, stay home and please forward it to a friend.
- Tim Haslam