Discover more from Utah Lacrosse Report
The latest happenings with the sport of lacrosse in Utah.
Over 3,000 subscribers
PLL is Coming to Town, IMLAX Crowns Champions, Other Lacrosse Updates
Issue 33
Good afternoon lacrosse fans! It was an eventful week to say the least so let's get to it!
PLL Championship Series to be played at Zions Bank Stadium
I hinted at this a few weeks ago, but now it's official. The PLL is coming to Utah to play its Championship Series at Zions Bank Stadium in Herriman.
I spoke with a representative from the PLL to answer a few of the questions I had. Here are the notes I took:
Staff will be on-campus while players will be at a hotel. All will be quarantined with little to no outside contact.

Zions Bank Stadium and the surrounding Real Salt Lake Academy facilities was the main selling point. Access to COVID-19 testing and healthcare facilities was also key in the league coming here. The players will be tested often while the event takes place.

If the state goes to the green phase, fans will still NOT be allowed.

Governor Herbert and Dell Loy Hansen were big supporters and worked with the league to make it happen.

Why Utah? "We were already planning on coming and the growth of the game in the state played a part. Obviously having a presence with Adam [Ghitelman], Will [Manny] and Marcus [Holman] was big too."
I was disappointed when told there would be no fans if we go green, but the more I thought about it, the more it makes sense. There just isn't room for error which in this case is COVID-19. If just one player or staff member gets sick, the whole thing will be canceled and it's wise for the PLL to not take that chance. A lot of time, effort, money, etc will go into putting on the event. Having the event go on without fans is best for the sport as a whole since it will televised at key times with the hope of gaining new fans. A successful event also increases the chances of future events happening in the state.
Who do you think will take the title?
Fremont, Davis Win IMLAX Tournament Championships
The IMLAX boys and girls tournaments ended this weekend with Fremont beating Farmington, 10-6, to claim the boys championship. Davis beat Fremont in overtime, 10-9, to claim the girls championship. Piper Searle scored the goal for Davis to secure the win.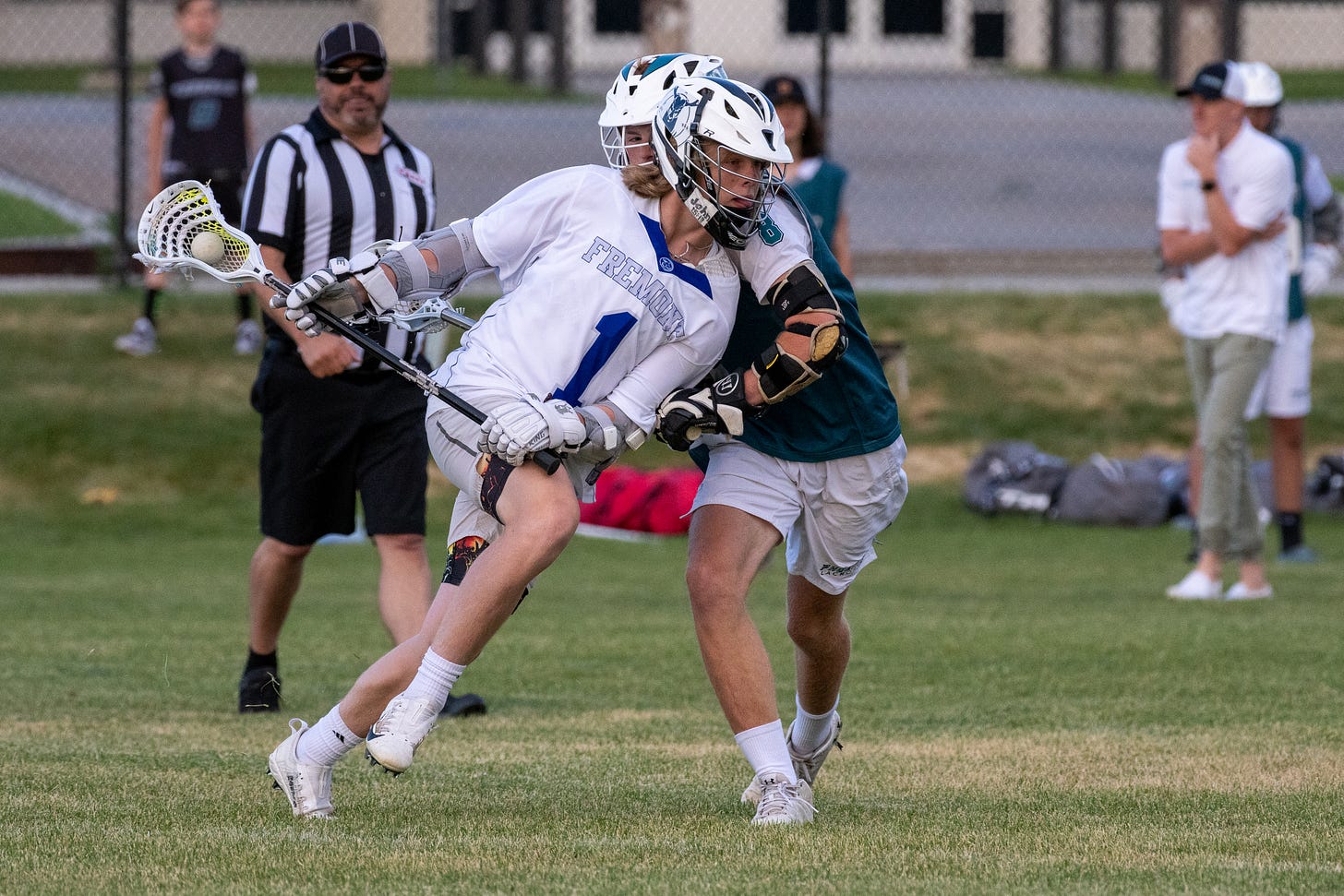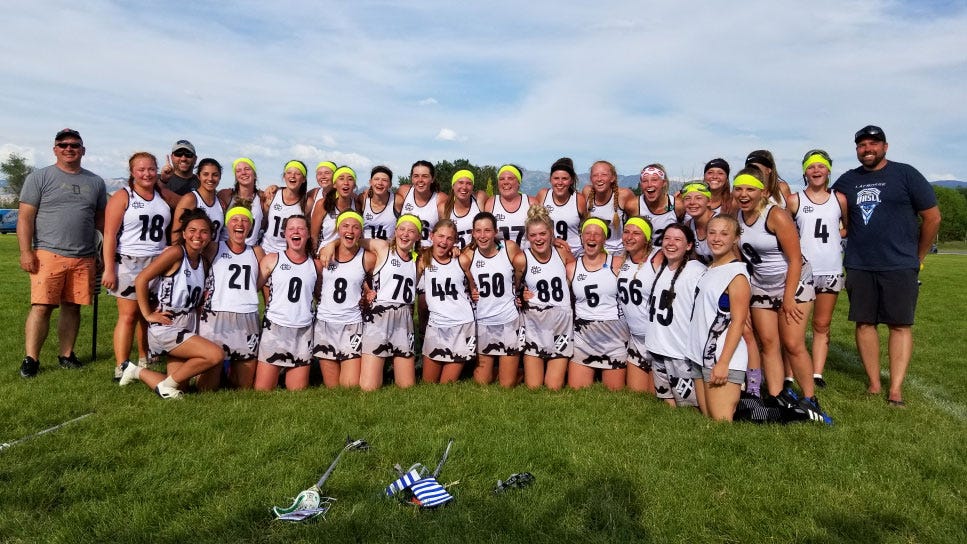 Summer = Camps/Clinics/Club
Tis' the season for camps, clinics and club lacrosse. Here are a few local events taking place this summer.
Tribal West Camp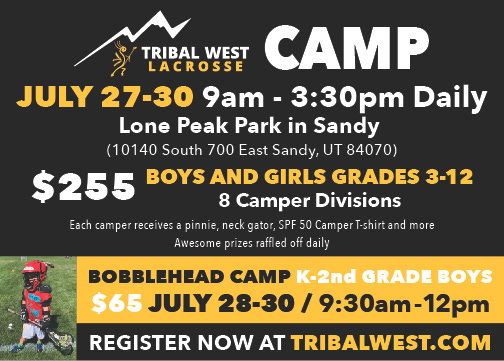 The Tribal West Camp will take place on July 27-30 at Lone Peak Park in Sandy. Register at tribalwest.com.
---
Elite Goalie Positional Training with PLL Goalie & Utah Coach Adam Ghitelman
Train with Utah Coach & PLL Goalie Adam Ghitelman!
Incredible opportunity for Goalies of All Ages to work on their Goalie Technique, Footwork, Stickwork, Lacrosse IQ,  and much more.
Upcoming Dates: Tuesday (6/16): 1PM and/or Friday (6/19): 1PM
Location: Sunnyside Park, Salt Lake City, UT

Cost: 50$ per Player

How to Signup: Venmo @adam8taylor with: Name, Grade, Session Date(s) Attending, Contact Information (email preferred).
No Venmo? E-Mail ghitelman.adam@gmail.com and/or Pay Cash.
---
University of Utah Virtual Lacrosse Camp
We invite you to attend an innovative, virtual experience with the Utah Men's Lacrosse Staff. The Utah Lacrosse Virtual Experience is a full immersion into the sport of lacrosse for driven lacrosse players who want to discover new-age instruction, leadership development, lacrosse IQ, and much more.
Dates: June 24, 25, 26

Time: 11am-12:30pm (Mountain Standard Time).

Tuition: $125
More info can be found here.
Thanks again for reading, if you have news you'd like me to cover, shoot me a note: tim@timhaslam.com
— Tim Haslam