Discover more from Utah Lacrosse Report
The latest happenings with the sport of lacrosse in Utah.
Over 3,000 subscribers
Remembering Ken Gunderson, Aaron Quiggle (Ridgeline Girls Q&A), College Recaps/Previews
Issue 17
This past week, the Utah lacrosse community lost a familiar face who was part of many players lives. Ken Gunderson passed away on February 10, 2020.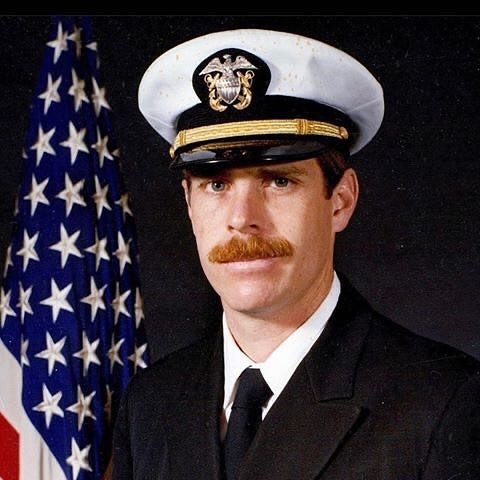 I felt that the UVU Instagram account said it best:
We are saddened to announce the passing of former assistant coach and one of the programs current photographers Captain (Ret) Kenneth Jay Gunderson at the age of 67.

Coach Ken "Fulcrum" Gunderson spent the 2014 season as an assistant coach at UVU coaching alongside his son former BYU 2x RMLC All-Conference and 2012 All-Tournament attackman Corey Gunderson. Coach Gunderson spent 23 years as a naval aviator and was a veteran of Operation Desert Storm. He would spend another 30 years as a pilot and flight instructor for Delta Airlines.

Before coaching at UVU he coached at local Jordan High School coaching his 5 sons on the lacrosse team. Coach Fulcrum had an incredible ability to influence the lives of the young men he coached. Many of them owning the direction of their lives to his guidance and teaching. All who played for him were infused with a confidence and ability to preform above their own talent. Coach Fulcrum was straightforward and honest with all the athletes he coached and was the first lacrosse coach to current UVU assistant coach Steve Haymond.

Coach Gunderson was a man who approached life with incredible passion and never did anything half way. He attacked his passions with fervor and focus being it gardening, cycling, photography, coaching lacrosse, instructing pilots, or spending time with friends and family. His influence has been described as legendary and his presence will be greatly missed. If there is a lesson to be learned from Coach Gunderson it's "be passionate about life and be a man of influence". Coach Gunderson is survived by his beloved wife Mary, 5 sons (2 current naval officers), and 12 grandchildren.

With the current passing of Oregon Head Coach Charlie Jackson and Coach Gunderson we encourage all to embrace your loved ones and let any influential person in your life know what they mean to you. Time is precious. Don't waste it.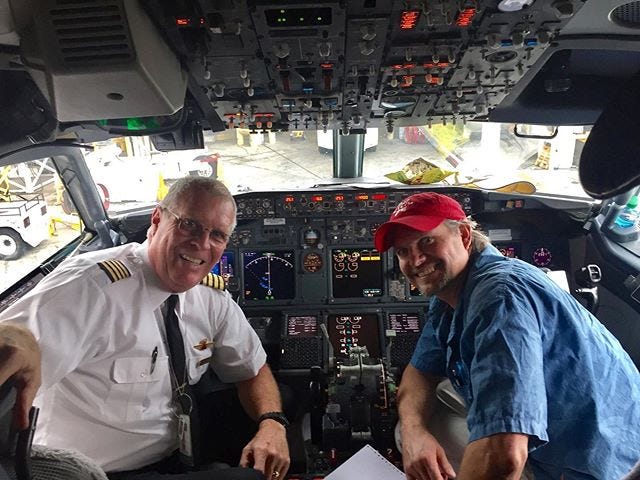 Tribal West also posted on its Instagram account about Ken. Ken and Fish led Jordan for several years together.
Our community has lost a great man, coach and mentor. Ken Gunderson peacefully passed away on Feb 10th leaving a huge void that won't be filled. He made the boys he coached at Jordan High School better young men and positively influenced countless others in every aspect of his life. You were made better by just knowing him. His greatest accomplishment is no doubt the five loving sons he raised with his wife, Mary. His lacrosse legacy in Utah began as a member of the University of Utah's inaugural Men's Lacrosse team in the early 70's. He coached at Jordan Lacrosse starting in 1997, at BYU, numerous Tribe Lacrosse Camps and recently helped when he could with the Brighton youth. He will be greatly missed.
Quiggle Ready for Challenge at Ridgeline
Aaron Quiggle is an experienced lacrosse coach, but enters just his second season on the girls side of the game after taking over Ridgeline in 2019. Quiggle hails from San Diego, California and is a father to three kids. He and his wife have been married for 19 years. Quiggle started playing lacrosse in the 10th grade at Poway High School and then went on to play at BYU where he was a 2x All-American at the LSM position. After moving to Logan in 2004, some boys in his neighborhood found out he played lacrosse and asked to help coach Mountain Crest which turned out to be the start of his coaching career. 
"Since then I've helped coach multiple high schools and coaching in youth lacrosse with my two sons from Kindergarten to 8th grade," said Quiggle. "In 2019 I decided to switch over to girls lacrosse to help the newly created Ridgeline High School team and coach my daughter who is a Junior at Ridgeline. Switching over to girls lacrosse has been a fun challenge and change of pace."  
Q&A
TH: What is your favorite thing about lacrosse? 
AQ: I love that lacrosse is a perfect blend of physicality, strategy, and finesse.  The game is exciting from start to finish
TH: With this being the first year of sanctioning, how has the school handled the transition?
AQ: Ridgeline has handled really well the transition to being sanctioned.  They are treating us just like any of the other school sports.  We have equal access to fields and school facilities.  We have been very happy with the transition.
TH: Who are some returning players that will make an impact this year?
AQ: Liz Lundahl and Sammy Duersch are senior defenders with multiple years experience.  They are tenacious and dominate the critical scoring area.  On offense we have another Senior Cora Martinez.  She was our leading scorer on Attack in 2019 and will be an unstoppable offensive force this season.
College Recap
Women's
BYU, Utah, and Utah State were at the Santa Barbara Shootout this weekend.
An undefeated weekend at the Santa Barbara Shootout! Thank you UCONN, Texas & Michigan State for great matchups.
BYU
The Cougars left unscathed after defeating UConn (10-7), Texas (14-8), and Michigan State (12-5)
Utah
The Utes went 3-1 with wins over Texas A&M (16-4), Western Washington (20-11), Washington (18-4) and fell in its final game to Miami (OH), 12-10.
Utah State
The Aggies also finished 3-1 on the weekend with a 19-4 win over Baylor, 12-10 loss to Virginia, 17-4 win over Air Force and a 14-4 over Duke.
Men's
In the MCLA, Nevada came to town and was swiftly dispatched by UVU on Friday, 16-5, and BYU on Saturday, 23-8. The Cougars led 9-0 after the first quarter.
Westminster went to North Carolina for a two game stint. The Griffins dropped its first game, 17-8 to No. 17 Lenoir-Rhyne (RECAP). On Sunday, No. 13 Wingate bested the Griffins, 19-13 (RECAP).
Utah hosted No. 17 Air Force on Saturday in a game that saw the Utes have a 5-1 lead after the first quarter. Both teams had scoring runs in the subsequent quarters but Air Force held off the Utes, taking home a 9-8 win (RECAP).
College Preview
After an 0-4 start against top ranked teams, Westminster has a great opportunity to start its RMAC campaign on the right foot. The Utes will look to rebound against Furman. UVU heads to Alabama and Georgia for a three-game stretch. The BYU Women's team heads to Colorado.
Wednesday
M: UVU @ Auburn - 7:00 p.m.
Friday
M: Westminster v. CSU-Pueblo - 3:00 p.m. - Dumke Field
M: UVU @ Georgia Tech - 7:00 p.m.
W: BYU @ Colorado
Saturday
M: Utah v. Furman - Noon - Rice-Eccles Stadium
M: UVU v. Boston College @ Georgia Tech - 2:30 p.m.
W: BYU @ Colorado State
Sunday
M: Westminster v. Adams State - Noon - Dumke Field
Podcast with Marcus Holman
Last but not least, I recorded a podcast with Utah assistant coach/PLL Archers attackman Marcus Holman this week. Please give it a listen as Marcus shares great insight into the Utah team but also lacrosse in general. You can find it on Apple Podcasts, Spotify or online here.
---
If you have any other news, let me know: tim@timhaslam.com
Thanks again for reading and please forward to a friend.
- Tim Haslam